DSSAT model: high accuracy yields forecast in climate change conditions crop
8 April 2021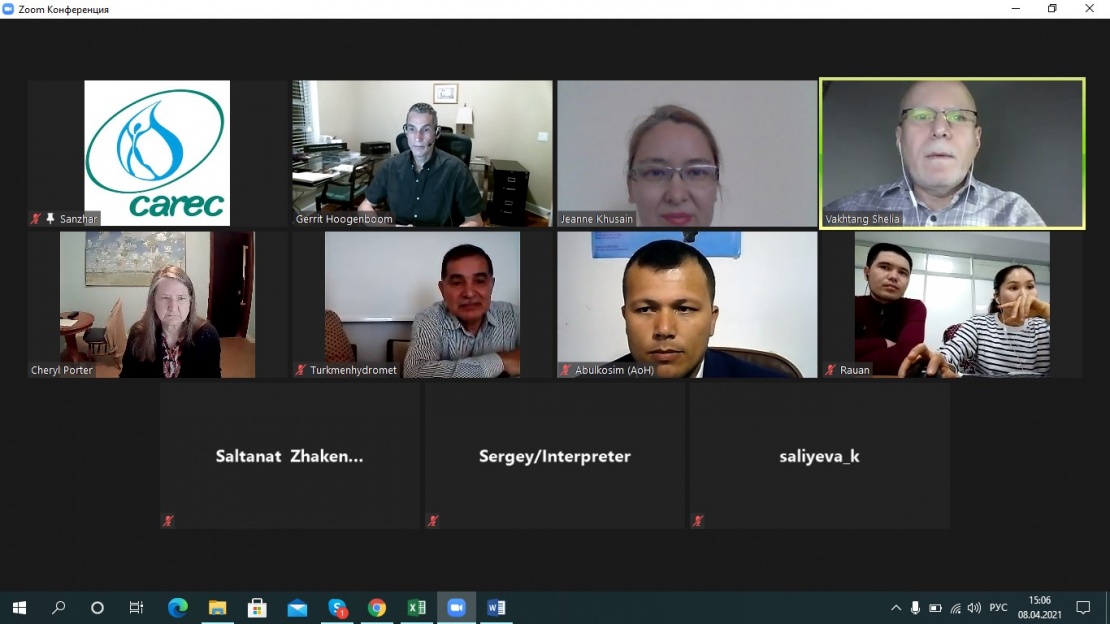 April 8, 2021 - the final workshop "On Adaptation of the DSSAT Model for Predicting Yields in the Central Asian Region" " took place in online mode.

A series of workshops - 18 sessions in all - was organized by the Regional Environmental Center for Central Asia (CAREC) under Climate Adaptation and Mitigation Program for Aral Sea Basin (CAMP4ASB) with the financial support of the World Bank. The professors and teachers of the US University of Florida conducted the workshop.

Participants – representatives of the hydrometeorological services of Kazakhstan, Tajikistan, Turkmenistan, and Uzbekistan – exchanged their experience in applying the DSSAT model for harvest forecast on the example of the specific territories.

The scientists of the Florida University developed the DSSAT model (decision support system for agrotechnology transfer). You need hydrometeorological, economic, experimental, genetic, and soil data to use this model.

The professor of the University of Florida, Gerrit Hoogenboom thanked CAREC for the initiative to implement the DSSAT model in Central Asian countries for yield increase and climate change adaptation.
Unlike the traditional agronomic research method DSSAT model more efficient and allows for analysis in a shorter timeframe.
The model predicts yields of 16 types of crops and proposes a solution to reduce the pressure on natural resources, which is especially important in the face of climate change.
Central Asian countries have the first experience in numerical modeling for yield in the region. Saltanat Zhakenova, Climate Change Specialist of CAMP4ASB, hopes the DSSAT model will become a permanent tool for the hydrometeorological services of the Central Asian countries as a result of one and a half years of the training and adaptation of the tool.

All participants of the workshop believe the DSSAT model must be recommended to the ministries of agriculture as a model providing high accuracy data for predicting crop yields. 12 people in all attended the workshop.