21-22, November a two-day training on hydrological modeling for specialists of the hydrometeorological service of Turkmenistan was held in Ashgabat. The event was organized as part of the Climate Adaptation and Mitigation Program for Aral Sea Basin (CAMP4ASB), implemented by the Regional environmental center for Central Asia (CAREC) with the World Bank's financial support.
The workshop is one of events held as part of a training program on climate and hydrological modeling. This training is aimed at increasing the capacity of employees of the climate and hydrological departments of the hydrometeorological service of Turkmenistan.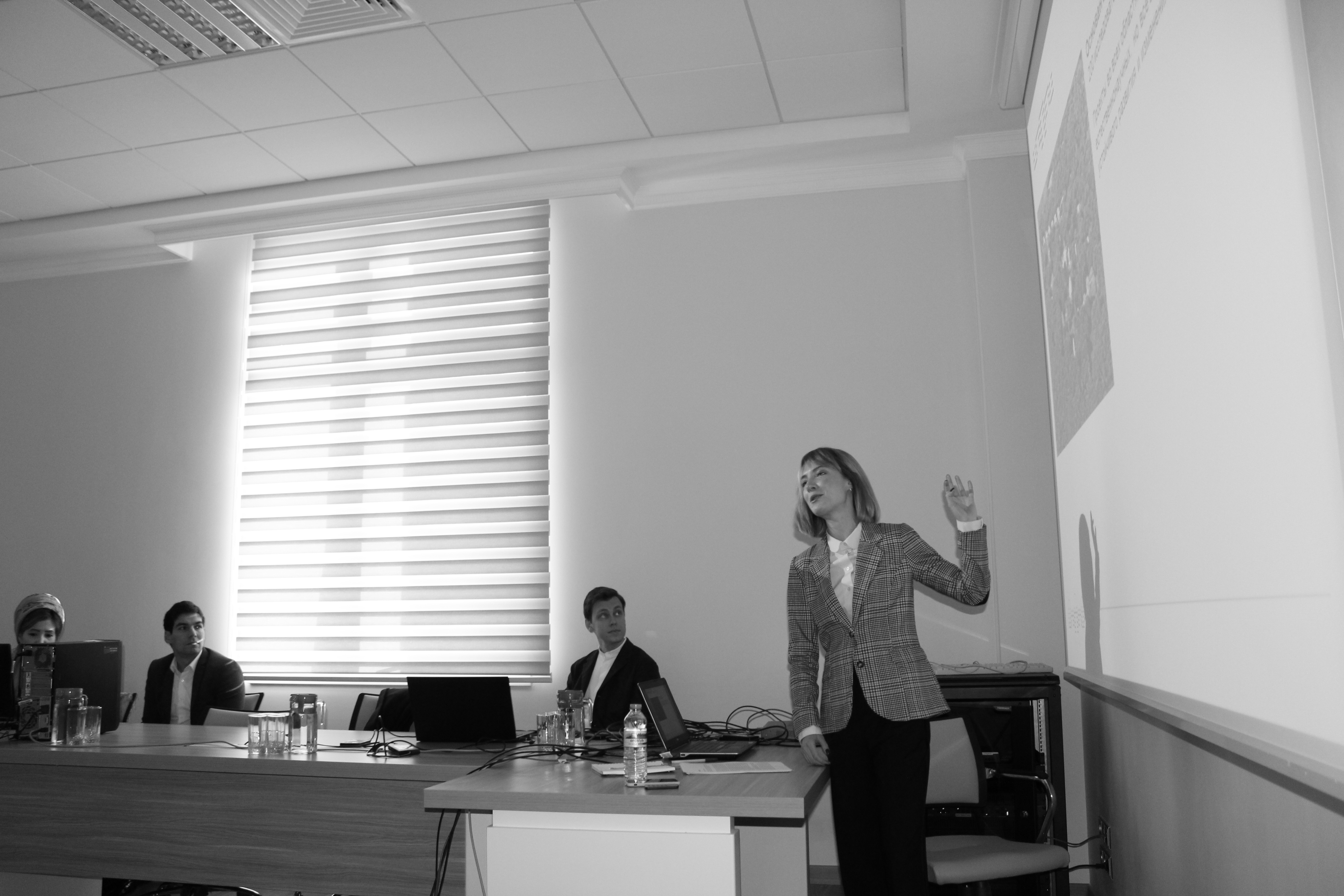 - For our department, the department of hydrology, this workshop is very important. The forecasting tool allows us to determine the medium and long-term trends of changes in hydrological processes as a consequence of climate change. In particular, for the regions of Turkmenistan, where a great threat of droughts is expected, timely determination of the amount of water resources plays a strategic role - a specialist hydromet of the service of Turkmenistan Rakhmanova M. asserts.
During the training, the specialists studied the methods of hydrological modeling. Participants familiarized with the SWIM model for assessing the impact of climate change on the hydrological regimes in river basins, with data processing and visualization methods using the R program, and also preparing various maps using the GRASS GIS program.
The experts of the Potsdam Institute for Climate Impact Research presented the results of hydrological modeling of Murghab river. The specialists practiced the tools of hydrological forecasting on this river.
According to the climate change specialist of CAREC and CAMP4ASB project, Atabek Umirbekov, it is expected that as a result of comprehensive training, specialists would be able to develop long-term climate change impact forecasts on pilot river basins.
The research is planned in these pilot basins with the availability of the necessary meteorological and hydrological data and information. According to the CAREC specialist, in the future, these forecasts would allow determining priority project / investment proposals for possible financing from the relevant international organizations and funds.