Friends, we continue our series of publications on the speakers of the Central Asian Climate Change Conference.
At the Climate Finance session, Glen Anderson and Lorine Giangola will talk about "Opportunities for climate finance for the public and private sectors in Central Asia".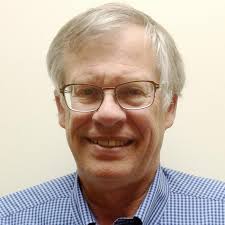 Glen Anderson, Principal Associate/ Senior Climate Change and Development Economist, Abt Associates
Glen Anderson is an economist with 27 years of experience on climate change adaptation and finance, environmental policy, and economic development. He serves as the Team Leader for the C5+1 Adaptation Project in Central Asia. At Abt, he supports NAP financing and conducts analyses of climate finance readiness. He has conducted numerous adaptation planning activities, conducted national climate finance assessments, and led training on adaptation planning and financing. He is co-author of a USAID-funded report on options for addressing constraints to mitigation and adaptation investments. Glen has co-authored books on international development and climate services and published in development, climate and environmental journals. He received his Ph.D. and M.A. in Agricultural Economics from the University of Wisconsin-Madison and his B.A. from the University of Washington.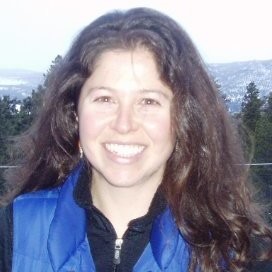 Lorine Giangola, Senior Associate, Abt Associates
Lorine Giangola specializes in natural resources conservation and management, analysis of environmental decision-making under climate change, and climate change adaptation in socioecological systems, with a focus on agroecosystems. She is a Climate Adaptation Specialist for the USAID-funded C5+1 Adaptation Project in Central Asia. Dr. Giangola provides technical assistance for national and subnational adaptation planning, managing natural resources under climate change, and economic analysis and financing for adaptation strategies. She received a Ph.D. and M.S. in Natural Resources Management and Policy from the University of Colorado at Boulder, and a B.A. in Environmental Sciences from the University of Virginia.
Dr. Vladimir Kendrovsky will present a paper on "Climate change impacts on human health: regional and sub-regional perspectives of WHO" at the session on "Impacts of climate change in the global and regional context".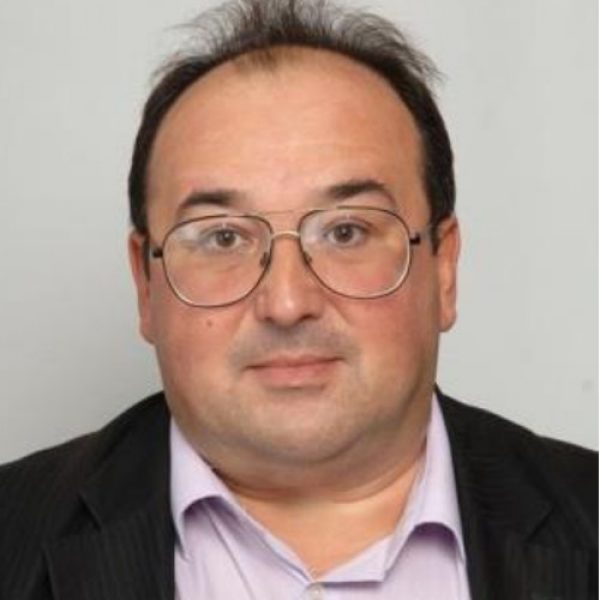 Vladimir Kendrovski, Technical Officer/ Climate Change, Green Health Services and Sustainable Development, Division of Communicable Diseases, Health Security, and Environment, WHO
Dr Vladimir Kendrovski is a medical doctor and specialist in hygiene and environment and health. He works as a technical officer for climate change and health in the WHO Regional Office for Europe. Within the Water and Climate Programme in WHO European Centre for Environment and Health in Bonn, Germany he provides specialist's input to team's projects and tasks. He acts as a specialist in the field of health aspects of climate change, providing and facilitating access of the Member States to technical expertise and programmes enhancing their risk assessment and management capacities. He also assists European Member States in the development and implementation of policies in relation to climate change, extreme events and health issues. He promotes training and national capacity development on climate change and health. He coordinates the implementation of Regional Framework for Action and Compendium of possible actions to advance the implementation of the Ostrava declaration in the area of climate change and health.
Before joining the World Health Organization in 2012, he was Associate Professor at the Medical Faculty, University Cyril and Methodius in Skopje, Republic of North Macedonia. He also served eight years as Head of Sector for Environmental Health at the National Institute for Public Health, and during this time was President of the Institute's Executive Board from 2009 to 2012. Dr Kendrovski has worked as a consultant, researcher and coordinator of national and international public health projects of the European Union, UNICEF, WHO, World Bank and projects of the South East European Initiative. He was a member of the ECDC Advisory Board from 2010 to 2012 and a national expert for the EFSA and WHO IHR. He is an author of many published articles, books and contributes in book chapters and technical reports. Dr Kendrovski was President of the Macedonian National Association of Environmental Health specialists from 2007-2012, an editor in chief of the Macedonian journal Archives of Public Health (2009-2012).
The continuation follows. Stay with us!
__________________
Climate Adaptation and Mitigation Program for the Aral Sea Basin (CAMP4ASB)