On September 9, 2019, the Committee on Agrarian Policy, Water, Ecology and Regional Development of the Kyrgyz Parliament reviewed and approved the law first reading "On ratification of the Paris Agreement within the United Nations Framework Convention on Climate Change", signed on December 12, 2015 in Paris.
Information on the law was presented by Eldiyar Sheripov, the Deputy Director of the State Agency for Environmental Protection and Forestry under the Government of the Kyrgyz Republic. He noted that having ratified the United Nations Framework Convention on Climate Change in 2000 and the Kyoto Protocol in 2003, the Kyrgyz Republic switched to practical actions in the field of climate change in the status of a developing country.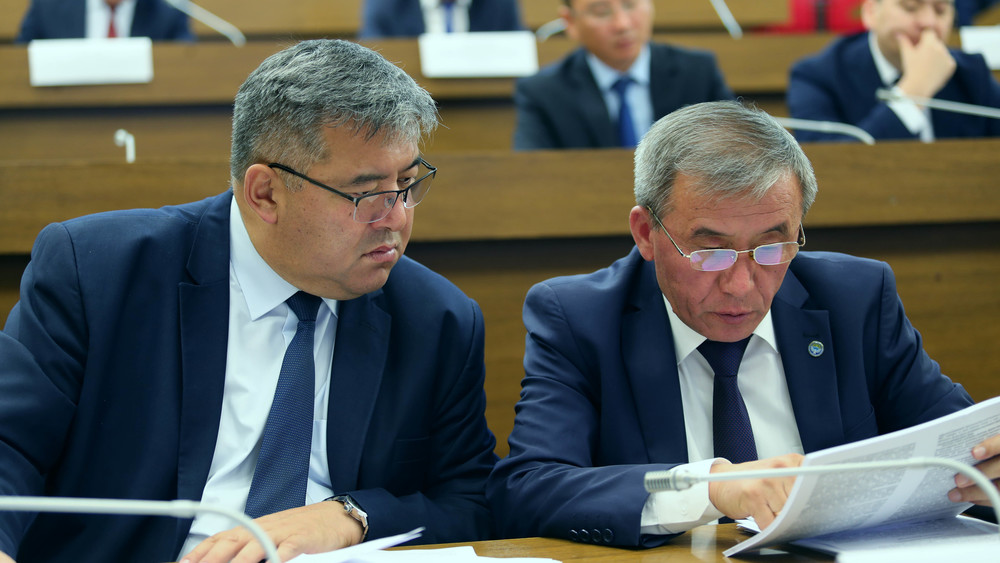 On December 12, 2015, in the city of Paris, 196 countries parties of the UN Framework Convention on Climate Change unanimously adopted a new document that replaced the Kyoto Protocol and strengthened the activities of countries under the Convention as a whole. The Paris Agreement enhanced the basic principles for the actions of all states for the period from 2020.
Kyrgyzstan joined the Paris Agreement in September 2016 during the 71st session of the UN General Assembly. And today it is the only Central Asian country whose parliament has not yet ratified this document. Kazakhstan and Turkmenistan ratified the Paris Agreement in 2016, Tajikistan in 2017, and Uzbekistan in 2018.
Sources: http://climatechange.kg/, http://kenesh.kg/; own information and materials on the Internet.
______________________
Climate Adaptation and Mitigation Program for Aral Sea Basin (CAMP4ASB)