"Journalists from Central Asia have something to share with each other in the process of preparing materials on climate change issues" says media coach I.Chistyakova.
A workshop for journalists was held in Almaty on May 28-30 on "Climate change in Central Asian countries - an urgent topic for the media". Several participants told us how the workshop went and what they learned from it.
For two days, journalists from Kazakhstan, Kyrgyzstan, Tajikistan, Turkmenistan and Uzbekistan studied the latest trends in this area. The event was organized by the Regional Environmental Center for Central Asia under the Climate Adaptation and Mitigation Program for Aral Sea Basin (CAMP4ASB). Irina Chistyakova, a media coach, communications consultant and playing techniques expert, told about the key tasks of the workshop.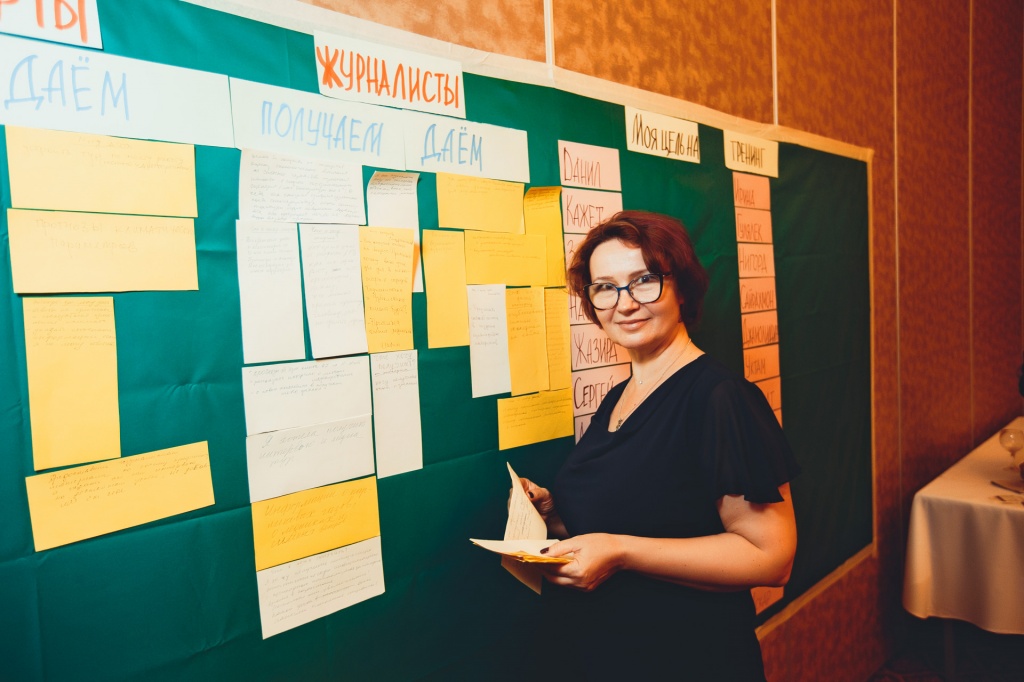 - When we developed the workshop program, we set two objectives, namely creating an opportunity for journalists to communicate with experts and building a learning process so that in 2 days participants could take maximum professional tools and apply them at once. We tried to include different forms of training, such as individual and group work, presentations and video lectures, facilitation, discussions, an improvised press conference, component exercises for practicing specific skills and gaming. The success factor of this workshop is an extensive coaching toolkit and a clear adherence to the logic of training, formulated in the goals and objectives. In my opinion, an exchange of experience, case studies and practice with each other was important and useful for the participants. This is always the case at training sessions, where participants are from all Central Asian countries, as they always have something to share with each other.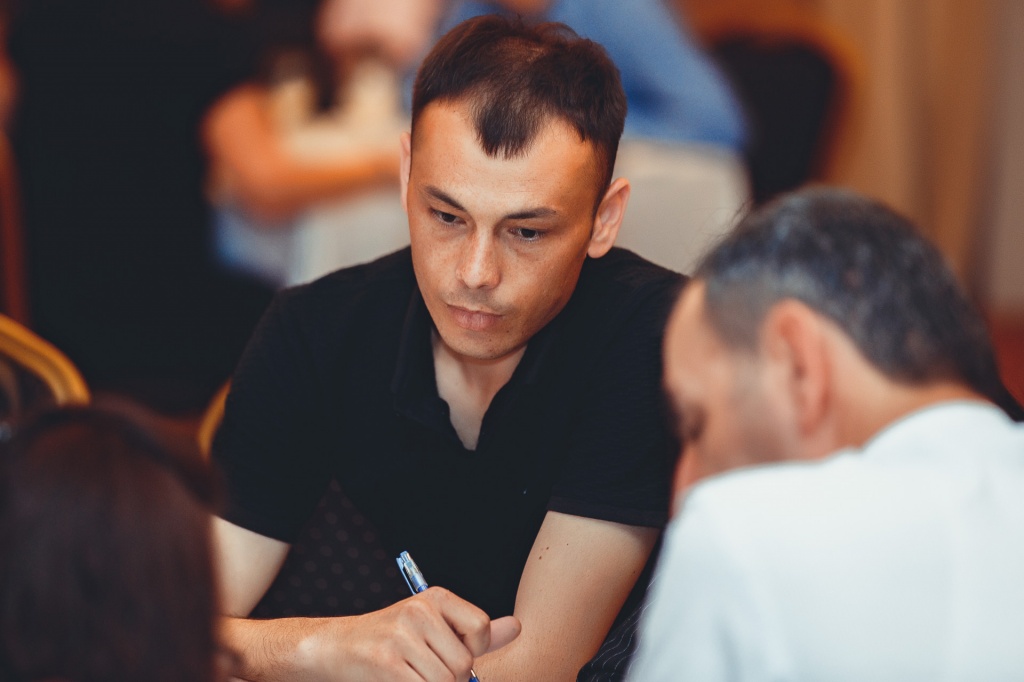 Uktam Rizaev, Khakikati Sughd, newspaper of the executive authority of the Sughd region of the Republic of Tajikistan, Tajikistan.
When I read about this workshop in the Internet, I really wanted to participate. The topic was very interesting - multimedia storytelling. I like creating storytelling with multimedia tools, so I applied and am very glad that I was invited. We recently had dust storms, and I would like to know why there are more dust storms in Central Asia recently.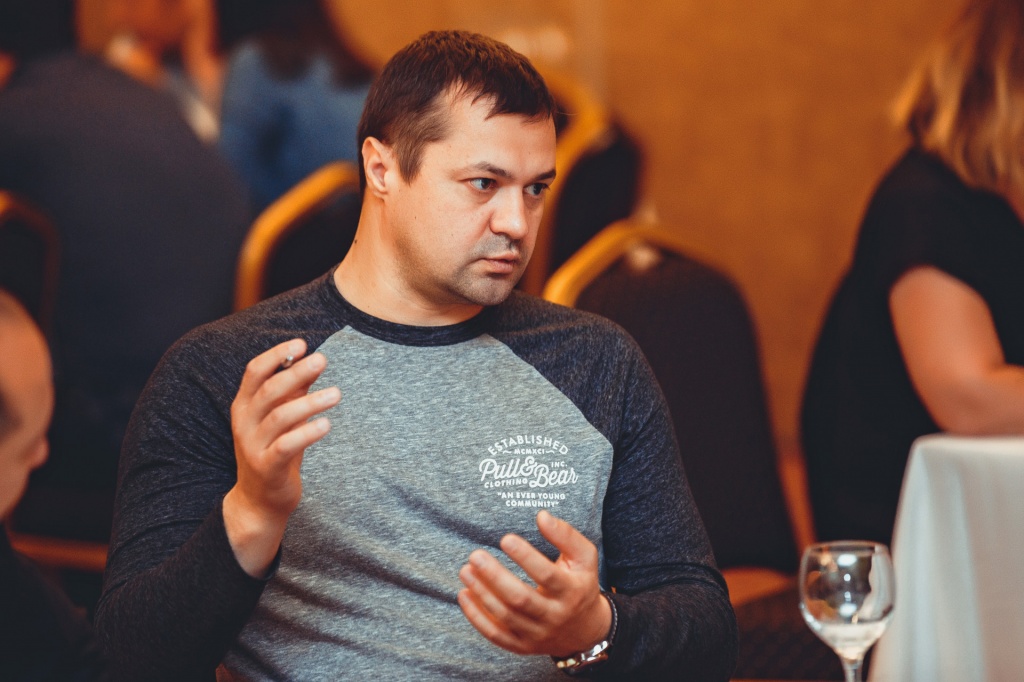 Sergei Buyanov, correspondent at Kazakh-Zerno and Forbes.kz, Kazakhstan.
I found out about the workshop on Facebook, filled out an application and received an invitation. I was interested in this topic before, but since I mainly write about agriculture, the topics in this aspect, namely climate change and how it affects agriculture, are very relevant for me. This is a topical issue in our country, because 3 years from 2014 to 2016 were unusually wet, which is not typical for our climate. This affected agriculture, caused a decrease in the quality of grain and spread atypical diseases. Therefore, the effect of climate change on the economy is clearly visible. As for the workshop itself, I would like to mention two points. Firstly, the first session was held jointly with meteorologists from five countries, and each of them told about their country, how they are monitoring climate change, what conclusions they have already made, and which adaptation mechanisms they have in place. Secondly, the workshop included study of journalistic approaches, coverage of topics, new techniques, technologies and tools. All these have to be considered, learned and used in our work.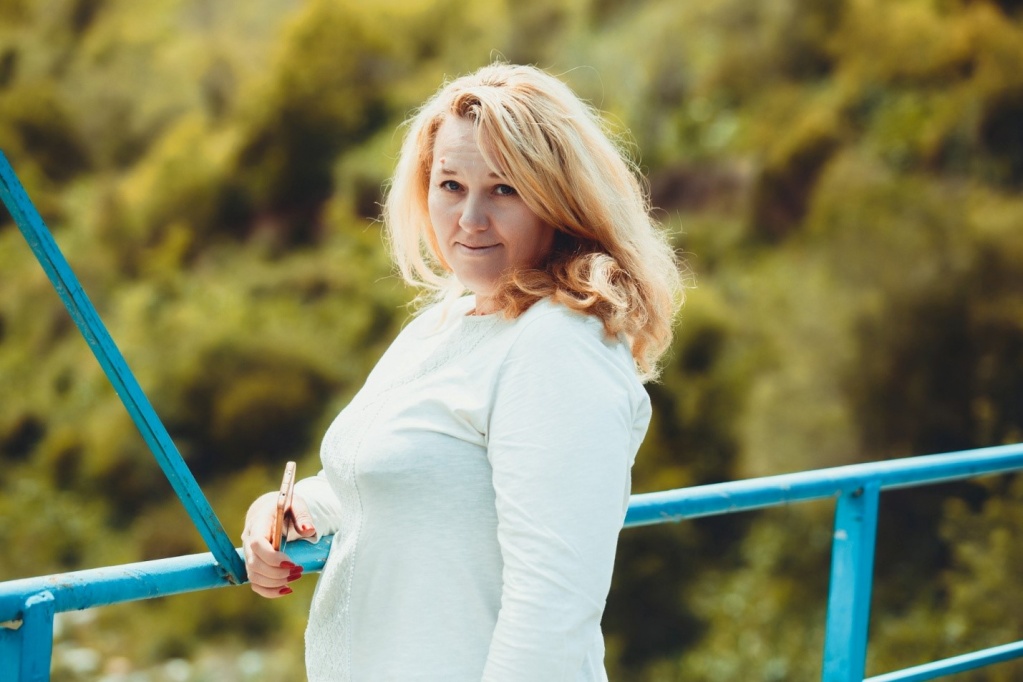 Darya Osmanova, online media outlet Anhor.Uz, Uzbekistan.
I like the workshop very much, because we can work here on those topics on which we have already worked, but we can also get additional information, additional meaning, additional understanding of the topic of climate change. This is the first focus area. The second useful thing it gives is a great potential, which we can then implement in terms of journalism, in particular, journalistic approaches and methods of coverage of this topic, because the topic does not have such an obvious emotional potential, and it is rather difficult to cover. I would say, it's even more difficult to interest the audience. The workshop helped us understand how to do it. The third thing I would like to note is the work of the coaches, their teaching techniques. We can adopt them, and they are also very interesting. This is very relevant for our region, because Uzbekistan is a country that depends a lot on water. We have very few own water streams, and due to the water deficit, we take it from neighboring states. Climate change worsens this problem, so this is an urgent issue for us. On the other hand, the general public does not pay much attention to this issue. Specialists speak about it a lot, but very few materials reach the general public, which, therefore, has no understanding of what is happening and why.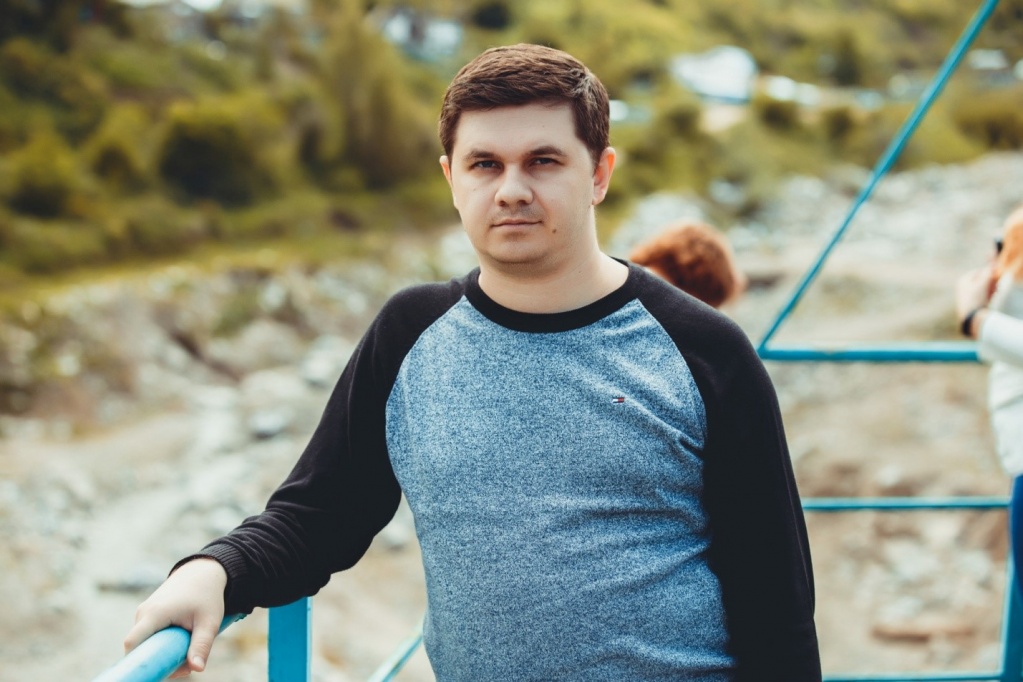 Ivan Donis, editor of Elet.media information website, Kyrgyzstan.
- I learned about the workshop from the Internet. I try to keep up with developments in many spheres. I'm interested in many things. I think journalists need to be aware of all events and understand what they have to write about every day at least at a basic level. So it was a very good experience for me. Despite the fact that I've been engaged in journalism for many years, I believe that I should always develop, improve and acquire new knowledge and skills, especially in the context of developing technologies and the need to be adjusted to the current realities, demands of readers, viewers, etc. I received a lot of useful information. For example, it was very useful to learn how to update the information, put myself in another person's place in a particular role, and look at the problem not only from the point of view of a journalist and an expert, but also of an ordinary person. That is, I discovered more aspects in coverage of any problem, and environment in particular, because it is an urgent issue both for Uzbekistan and Kyrgyzstan and other Central Asian countries. One of the topical issues in this context for Kyrgyzstan is melting of glaciers. One of our natural resources is water and glaciers. An active melting process has been going on since the early 1960s, and it is important for us to know how to properly use this water, how to raise people's awareness about proper use of water, what are the volumes of melting glaciers, what trends will be like in 10- 20 years. I think it's all very interesting! If we can tell about it properly, explain and encourage people to act in a reasonable manner, we will achieve these goals.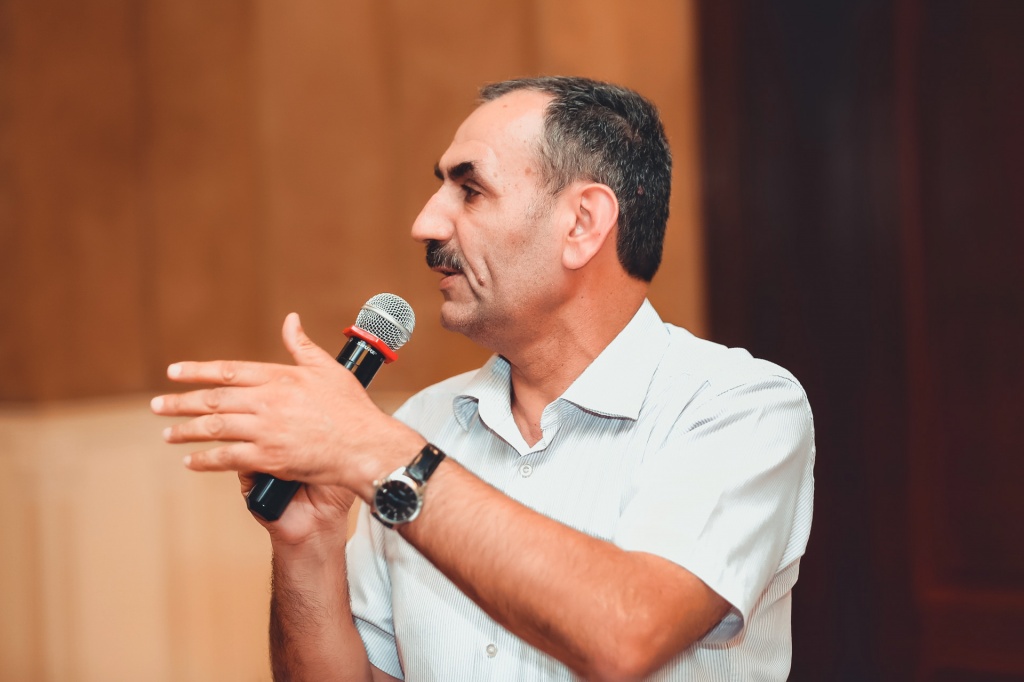 Jamalidin Yakubov, editor-in-chief of newspaper Insonvatabiat and journal Nature Protection under the Committee for Environmental Protection under the Government of the Republic of Tajikistan.
- As I expected, the workshop was very interesting. The program was very extensive, and I liked the format and method of the workshop. During two days, coaches presented very interesting information, new knowledge on the use of new tools, how to play with words, how to use metaphors to cover the topic of climate change. Before coming here I thought that global warming and climate change are synonyms. But I was wrong, because global warming is a precursor, and climate change is a result. This is my topic. I think I will make a comparative analysis between Kazakhstan and Tajikistan in the materials I will write after this.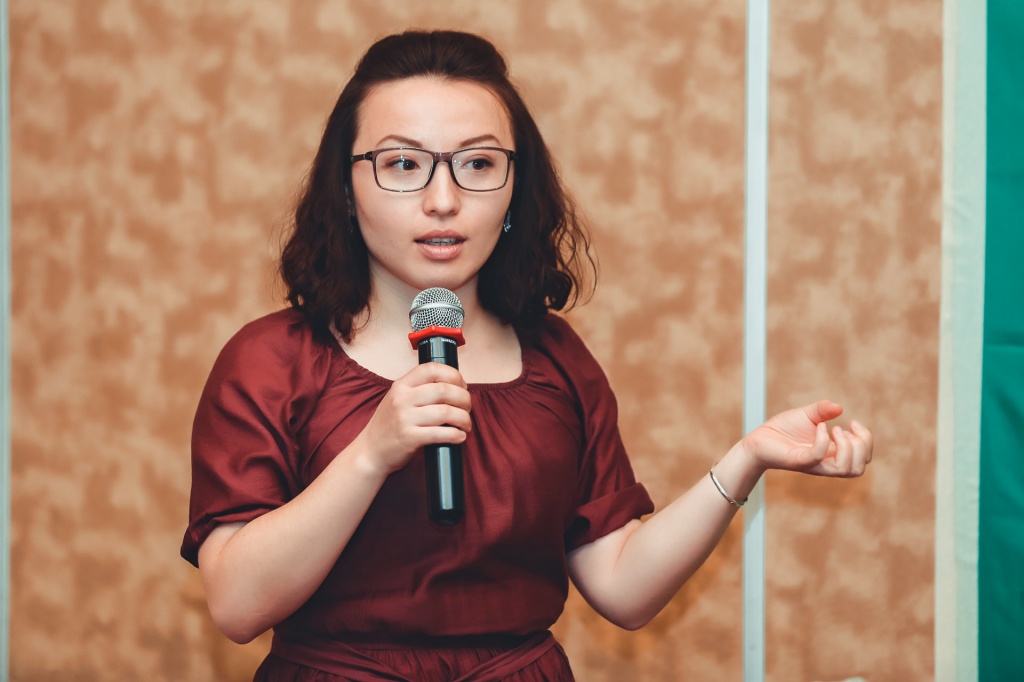 Zhazira Okubayeva, editor of Green Economy program on Khabar-24 TV channel, Kazakhstan.
- The topic is very interesting, because there are very few events for eco-journalists in Kazakhstan. There is no such trend here. There are very few journalists who write on this topic. This is not a topical issue when compared with education, social issues, pensions, wages, etc. I learned new approaches in preparation of materials, and it was interesting in this regard. We could find similar problems relating to climate change in the countries of Central Asia, and we could make a material jointly, where this topic could be considered from different countries' point of view. For example, Tajikistan and Uzbekistan, as the Amur-Darya river flows from Tajikistan, and water problems are felt in Uzbekistan. Therefore, this is a very sensitive topic for them. For us, Kazakhstan and , for example, Uzbekistan, it could also be transboundary rivers, because some of our rivers flow from Uzbekistan, and we have a similar problem with Uzbekistan in the south. There is active desertification of lands, and I know that scientific communities make some kind of exchange of experience between the two countries very often. They explore methods of preventing desertification and share with each other. Similarly, journalists could also show this topic from both sides. Another important issue is the problem of the Aral Sea. We had a guest, a colleague from Karakalpakstan, which borders with the Aral Sea, and he presented a lot of proposals, because the Aral situation is very bad on the side of Uzbekistan. Kazakhstan at least tries to take some measures. The executive committee from Turkmenistan on measures to protect the Aral Sea also visited. This is the topic that could be shown from three sides. There was a lot of talk about motivation. Indeed, there is sometimes "green fatigue". We can talk endlessly about emissions, but people do not seem to be very interested in it anymore. Rather, they are more concerned with social problems, so they pay little attention to climate change. In fact, they do not understand the consequences of climate change.
On the final third day, journalists visited two high-altitude hydrotechnical facilities that regulate the speed and volume of water and protect Almaty from emergency situations caused by mudflows.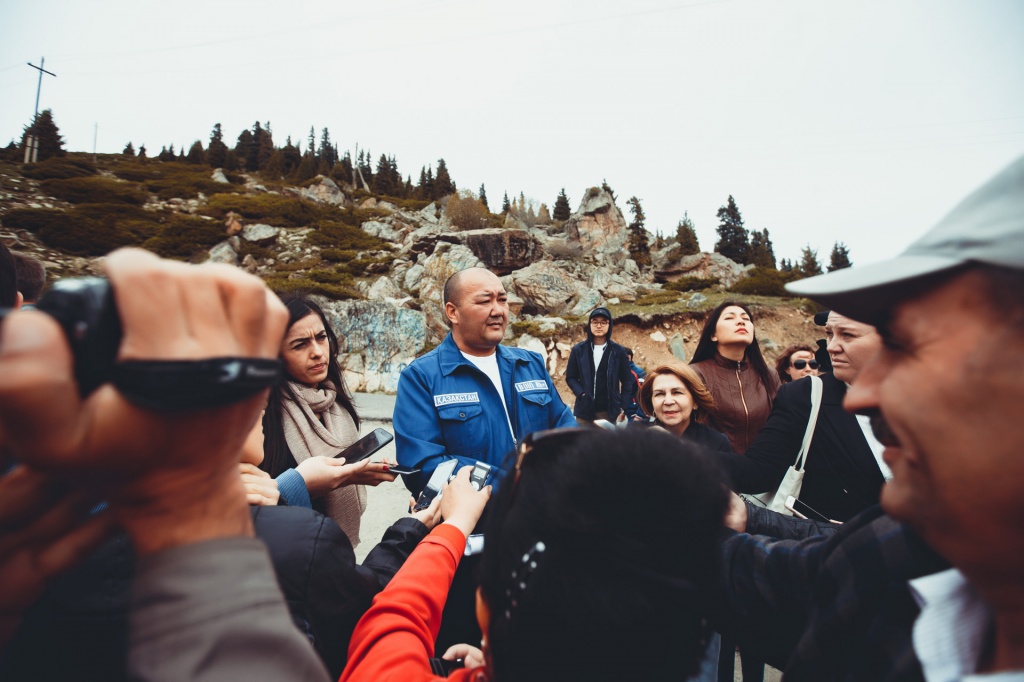 The media tour to the facilities was provided to journalists by the Emergency Situations Department of Almaty, Committee for Emergency Situations of the Ministry of Internal Affairs of the Republic of Kazakhstan. The first facility the workshop participants visited is located in the area of Big Almaty Lake (BAL). BAL is an object of strategic importance. In the middle of the last century, Almaty started using the lake as a reservoir of drinking water and for electricity generation for the neighborhoods. There are also water intake facilities and a cascade of hydroelectric power stations at the lake, and the main part of the entire hydrotechnical project, the gates, is installed at the bottom of the lake.
The second visited facility was a dam in the area of ​​the Kargaly River, which was reconstructed in 2016, and the river banks were reinforced with concrete structures. This measure was taken after the devastating mudflow that took place in Almaty region in 2015.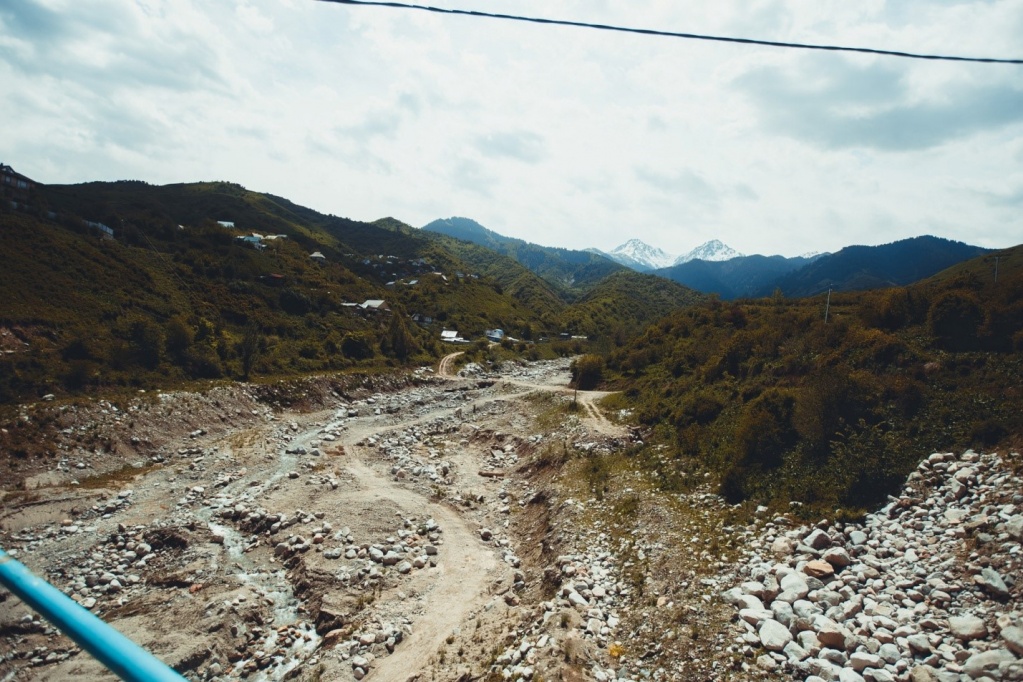 The journalists took a look at each facility and asked questions to the Authorized Representative of Kazselezashchita State Institution, Head of UAPEO K.O. Kunesbay.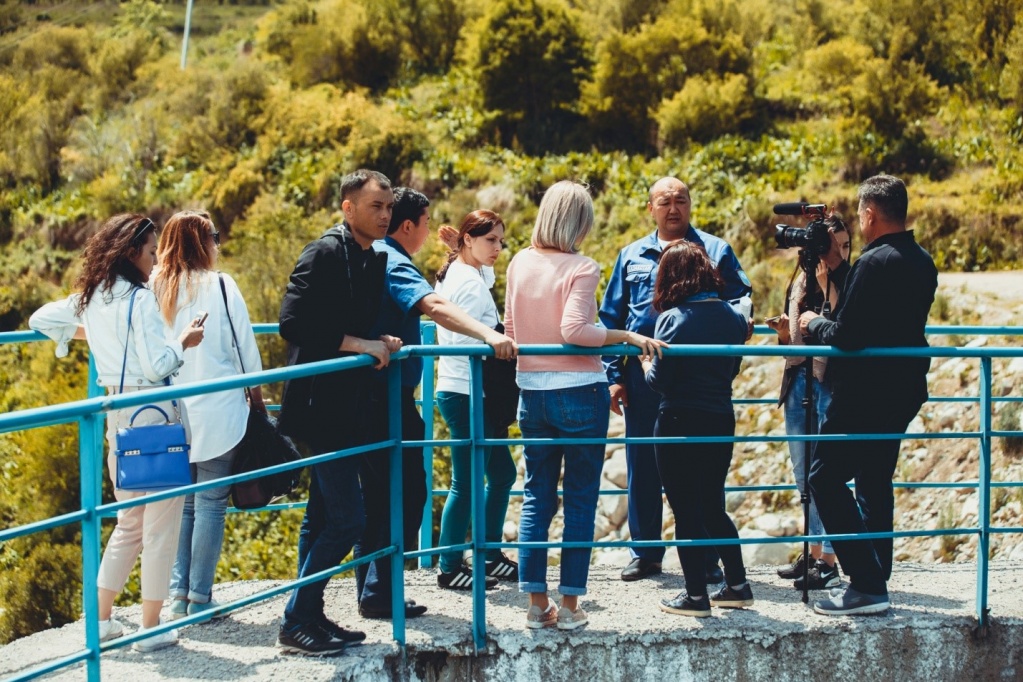 It is worth noting that CAMP4ASB interacts with media representatives on an ongoing basis, providing support and assistance. For example, a competition of journalistic works on covering the climate change problems in Central Asian countries has been announced for media representatives. Journalists, correspondents, reporters, freelancers, bloggers from the countries of Central Asia (Kazakhstan, Kyrgyzstan, Tajikistan, Turkmenistan and Uzbekistan) can take part in it. 5 winners will go to the 24th Conference of the Parties to the Framework Convention on Climate Change (COP-24), which will be held in December 2018 in Katowice, Poland.
__________________________
Climate Adaptation and Mitigation Program for the Aral Sea Basin (CAMP4ASB)