TASHKENT, December 2, 2021 – The Ministry of Economic Development and Poverty Reduction of Uzbekistan, the World Bank, and the Regional Environmental Centre for Central Asia (CAREC) hosted a roundtable to discuss measures the Government of Uzbekistan will need to take to ensure just transitions to a green economy, consider costs associated with these processes, and implications for citizens and places across the country to be affected by them and climate change.
This event was the seventh in a series of 11 public policy dialogues on Green Growth and Climate Change in Uzbekistan that are held in Tashkent from August 2021 through January 2022 and involve numerous online and offline participants.

The policy dialogues provide a forum for public discussion on the country's progress in implementing its climate change commitments and accelerating the transition to a green economy, which are outlined in the Government's Climate Change Strategy 2021–2023 and Strategy on Transition to a Green Economy 2019–2030.
The roundtable brought together officials from the Ministry of Economic Development and Poverty Reduction, Ministry of Employment and Labor Relations, Ministry of Higher and Secondary Special Education, Ministry of Finance, Ministry for Support of Mahalla and Family, Tashkent Region khokimiyat (local government), as well as national and international experts in rural development and education.
The transition to a lower-carbon and green economy will have impact on income-creating opportunities and reducing traditional revenues sources. For example, energy price adjustments or sectoral shifts will have strong spatial implications.
The event participants discussed targeted support for the people and places most affected by climate change and the transition to a green economy, and the opportunities that just transition policies, social safety net, green jobs, and citizen engagement will bring to the most vulnerable to climate change impacts across the country.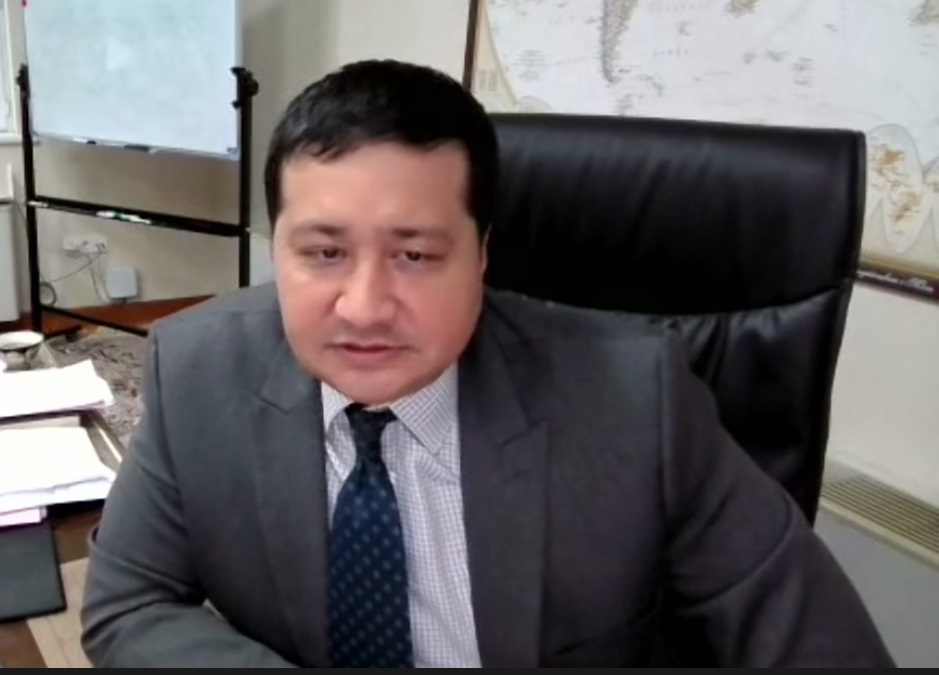 "Our ministry together with international organizations is implementing a number of projects aimed at enhancing the skills of the population, developing training materials and improving information technology systems […]. Through implementation of these projects, green jobs will be created in line with the concepts of decent work, safe working conditions, proper wages, stable employment, and labor rights protection," noted Erkin Mukhitdinov, Deputy Minister of Employment and Labor Relations of the Republic of Uzbekistan.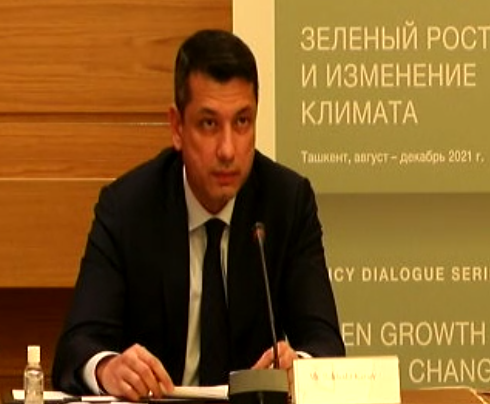 "Thanks to this regional dialogue we will advance towards future increased climate resilience and support of people and places most impacted by climate changes policies," said Bahadir Kariev, Head of the Department for Supporting the Development of Green Technologies of the Ministry of Economic Development and Poverty Reduction of the Republic of Uzbekistan.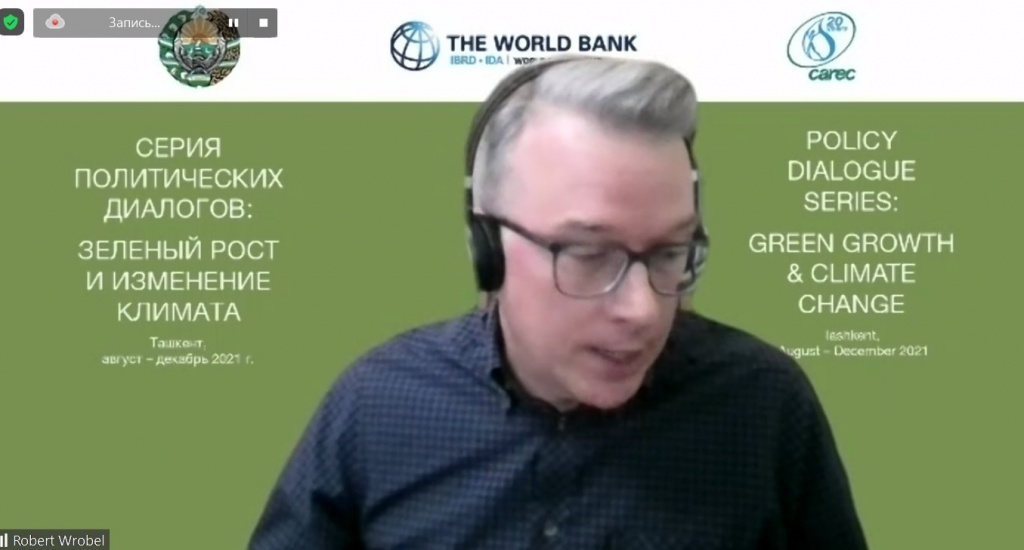 "The negative impacts of climate change fall hardest on the poor, women, youth and children in communities whose livelihoods and economic activities depend on healthy ecosystems. With greater voice and access to resources like land, local communities in Uzbekistan that are on the frontlines of climate change impacts can play a central role in developing appropriate climate adaptation measures that are inclusive and meet the needs of the poor and vulnerable," noted Robert Wrobel, a Senior Social Development Specialist at the World Bank Country Office for Uzbekistan.
The policy dialogue roundtables, among other issues, focus on supporting the Government of Uzbekistan in building green, just, and low-carbon industry and economy; building climate resilience; mobilizing green finance; and developing a roadmap for accelerating the transition towards green growth and climate resilience.
For more information, please visit an event page on the World Bank website:
https://www.worldbank.org/en/events/2021/09/21/uzbekistan-policy-dialogues-green-growth-and-climate-change