TASHKENT, November 18, 2021 – The Ministry of Economic Development and Poverty Reduction of Uzbekistan, the World Bank, and the Regional Environmental Centre for Central Asia (CAREC) conducted a roundtable to discuss measures the Government of Uzbekistan will need to take to build climate resilience through strengthened response to natural disasters.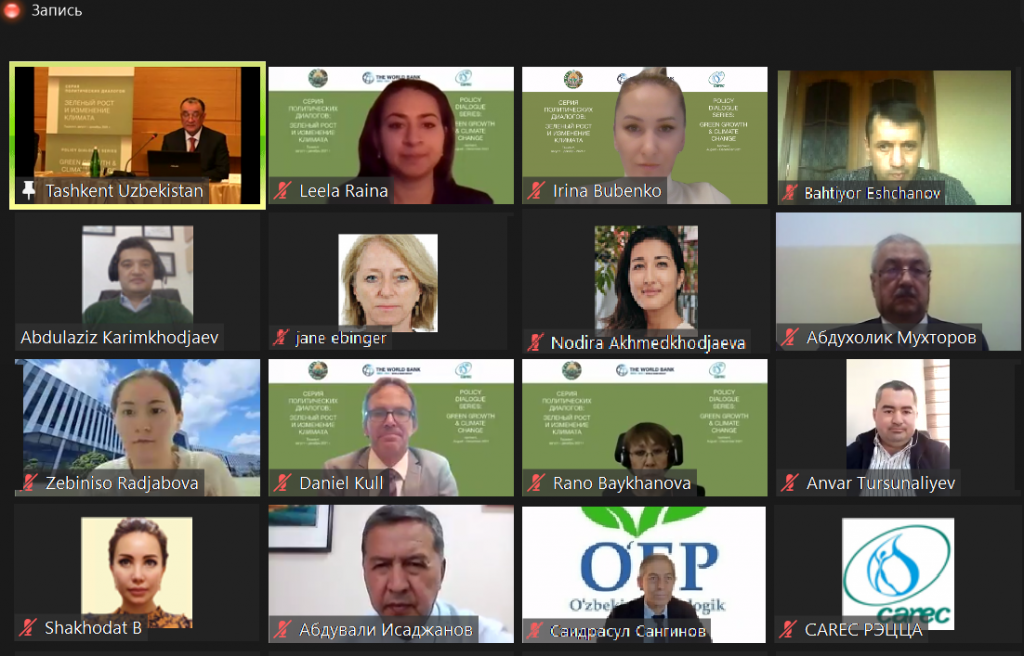 This event was the sixth in a series of 11 public policy dialogues on Green Growth and Climate Change in Uzbekistan that are held in Tashkent from August 2021 through January 2022 and involve numerous online and offline participants.
The policy dialogues provide a forum for public discussion on the country's progress in implementing its climate change commitments and accelerating the transition to a green economy, which are outlined in the Government's Climate Change Strategy 2021–2023 and Strategy on Transition to a Green Economy 2019–2030.
The roundtable participants, including officials of the Ministry of Economic Development and Poverty Reduction, the Ministry of Emergency Situations and Uzhydromet, local and international economic development, and environmental experts discussed the current status and progress in Uzbekistan's climate adaptation planning, the Government's plans to build resilience across sectors, preparation to and implementation of disaster risk mitigation measures, as well as public investments in adaptation and response to disasters.
In Uzbekistan, natural disasters affect an estimated 1.4 million people every year and cause almost US$3 billion in losses. Climate change is expected to further increase risk exposure, especially to droughts, floods, and landslides. It is estimated that a major flood could cost the economy around 5 percent of the country's GDP and a severe drought would have similar economic impacts.
The roundtable participants explored opportunities and vision to strengthen resilience to natural disasters and climate change through a comprehensive program of public investments and institutional reform to reduce risk exposure, mitigate physical impacts, and protect people and public finances against the worst effects of natural disasters.
"Overall, building resilience to natural disasters and climate change will require a comprehensive Investment program and institutional reforms to reduce exposure to risks, mitigate physical impacts and protect people and public finances from the worst effects of natural disasters," stated Bahadir Kariev, Head of the Department for Supporting the Development of Green Technologies of the Ministry of Economic Development and Poverty Reduction of the Republic of Uzbekistan.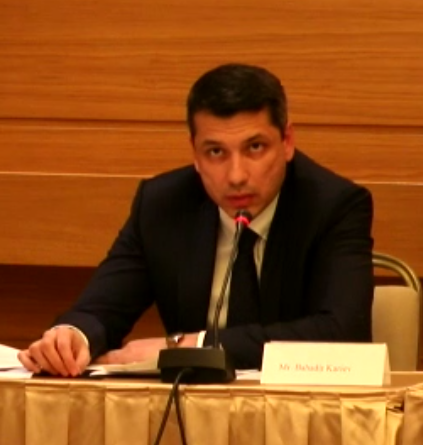 "The forecasts of climate models, which we use for building climatic scenarios and climatic projections for future changes, predict temperature rise by 1.5 C° and 3 C° in the next century depending on how the situation will develop in our country and what measures we will take to mitigate climate changes," said Natalya Agaltseva, Head of Project Preparation and Implementation Department, Uzhydromet.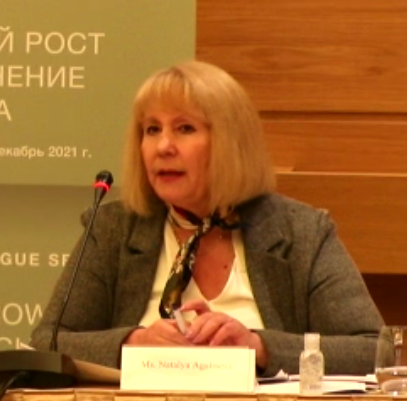 "Recognizing the need for robust real-time information and forecasts of weather, climate, and water to inform climate change adaptation and disaster risk management, the Government of Uzbekistan has prioritized the modernization of hydrometeorological services. The World Bank welcomes this forward-looking vision and is ready to provide support to help adopt the most recent technologies to help Uzhydromet timely and effectively deliver the best possible services the domestic economy and population need," said Daniel Kull, World Bank Senior Disaster Risk Management Specialist.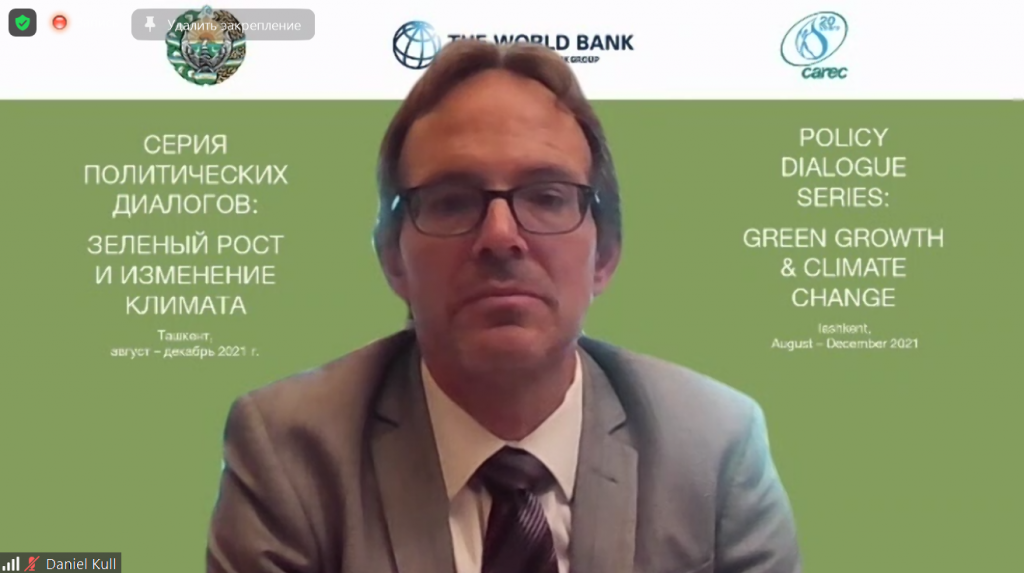 The policy dialogue roundtables, among other issues, focus on supporting the Government of Uzbekistan in building green, just, and low-carbon industry and economy; building climate resilience; mobilizing green finance; and developing a roadmap for accelerating the transition towards green growth and climate resilience.
For more information, please visit an event page on the World Bank website: https://www.worldbank.org/en/events/2021/09/21/uzbekistan-policy-dialogues-green-growth-and-climate-...